Scalable LMS
Whether you have 100 or 10,000 users or more, SmarterU LMS will scale to meet your needs.
It's not just a matter of speed - we're fast. It's also a matter of how the system is designed – managing a huge number of users, courses, and records just works.
Unlimited Courses
Create and manage an unlimited number of courses, plus categorize them into folders.
Unlimited Tasks
Within each course, have an unlimited number of chapters, tasks, games, quizzes, and graded exams.
Instructional Pages
Build your course right in SmarterU - you don't need any special skills or programming background - we've made it easy.
Organize your course with chapters and choose from a variety of task types to create engaging and effective training.
Graphics
Add images and graphics to your content to illustrate the important points you want learners to retain.
Videos
Upload videos or embed Youtube or Vimeo videos and flow text around them.
Links
Include links to external resources such as Wikipedia.
Tables
Create tables to organize your content or layout your slides.
"We are so excited! Looks fantastic, just how we had hoped and we can't wait to get the final product out to the world. We are extremely happy with SmarterU!"
Kathy H. Atlas Sports Conditioning
Audio & Narration
Need audio and narration? No problem.
Add audio or narration to your course materials - upload pre-recorded narration or use our text-to-speech narration. Audio narration can be set to start automatically, or the learner can press Play to listen to the audio file.
Powerpoint Upload
Upload Powerpoint presentations, preserves animations and narrations. Your presentation will look exactly as you've designed it.
PDF
Upload PDF files as links, or embedded within a course task.
Video
A video says 1,000 words.
Engaging learning often includes video.

With the SmarterU LMS you have choices – video box with annotations, slide-width, and full-screen video options are available.
Upload or Embed
Upload a video and we'll optimize it for immediate playback. Plus embed video from sources, such as YouTube and Vimeo.
Full Screen
Choose how you want your video to display - quarter, half, or full-screen width.
Annotation Engine
Use our video annotation system to add text or graphics as a synchronized accompaniment to your video.
Flashcards
Need your learners to memorize facts?
There is no better proven method than using flashcards for knowledge drills.

Create a deck and your learners can keep going through the cards until they achieve mastery.
Rich Content
Our digital double-sided cards can contain text, images, or other media.
Memorization Aid
Boost memorization and recall based on the course material. Flashcards can be set in sequential order or can be randomized.
Drive Retention
Learners can return to flashcards as often as they wish, to be drilled on the facts they need to know to pass the quiz ahead.
SmarterGames™
Practice is the key to retention!
SmarterGames™ are designed as ungraded, fun learning games you can sprinkle throughout your course material to provide your learners with opportunities to practice what they've learned.
Instant interactivity
Separate your content into sections divided by interactive games. Your learners will have an opportunity to practice and assimilate the course information.
Non-Graded
SmarterGames™ are intentionally not graded, allowing the learner to freely practice, but they can only move forward in the course after successfully completing the game.
THeme
Pick one of our predefined themes or customize the colours and style of your activities and games.
Game Types
We've created a variety of game types for you to select from. You can use an unlimited number of games in whatever sequence you wish.
If you have an idea of a specific type of interaction, game, or simulation - we can build it for you!
Drag & Match
Drag the answer into the appropriate spaces.
Gameshow
Like a popular gameshow, your learners collect points for correct answers.
Multiple Choice
A fun multiple choice game.
Hotspots
Have your learners correctly label a diagram/illustration/schematic.
Games drive retention
Our SmarterGames™ allow your learners to practice, which is critical for retention.
Fill in the Blank
Create fill-in-the-blank style questions.
Quizzing and Exams
SmarterU has a powerful quizzing engine, which allows you to create chapter/module quizzes, as well as graded exams.
Include an unlimited number of quizzes with an unlimited number of questions. Determine course grade based on the results of chapter exams or a single final exam.
"I really enjoy working with you guys!"
Edward L. Pure-Gear
Flexible LMS
The options are limitless.
The SmarterU online training system provides you with a huge number of options to create highly customized quizzes and exams.
Grading Options
Passing Grade
Specify the passing grade - either by percentage, a letter grade, or other.
Question Weighting
Recognize importance by assigning question weights to different questions.
Percent or pass/fail
The course can be graded as either a pass/fail or percentage.
Quiz Averaging
Calculate a final mark based on a multi-quiz average.
Quiz Options
Question Pools
Draw questions randomly from a large pool, with the ability to set some questions as mandatory.
Randomization
You have the option to randomize the order of quiz questions and answers.
Retries & Time Limits
Set retry and time limits. Time limits can actually improve quiz scores!
Proctoring
Option to require a proctor code to be entered before a learner can start an exam.
Question Formats
Multimedia Questions
Add audio, text, and graphics to your quiz questions.
Video Questions
Ask questions based on a displayed video.
PDF Attachments
Ask questions based on an attached PDF.
Multiple Choice or True/False
Present options and let your learners pick the right answer from a list of options.
Short Answer
Scan a learner's response for one or more of the correct phrases.
Long Answer
Have your learner write essay responses, which is then routed to your designated "markers" who will grade and provide comments, which will route back to the student.
Quiz Answer Feedback
Provide your learners with immediate feedback after they answer a question, or provide all feedback at the end of the quiz.
Feedback helps the learner understand why an answer was correct or incorrect, and is an important principle for increasing understanding and retention.
Quiz Analysis Report
Create better training analysing quiz results.
Look at questions with high rates of incorrect answers - you may need to modify your course content, as well as your quiz question, to ensure a higher level of congruence between source material and test questions. Your learners will thank you with better grades and higher comprehension.
What is SCORM/AICC/xAPI?
SCORM stands for "Sharable Content Object Reference Model" - a standardized way to package online learning courses so they can be easily moved between learning management systems.
AICC is very similar to SCORM in capability, and is a format which is often used by third party course providers, such as Lynda.com when distributing their modules to clients.
xAPI is a more powerful version of the SCORM standard which facilitates increased reporting and offline course taking.
View a Sample Course
For ease of communication, we refer to all three types as SCORM.
Universal Standard
SCORM is a worldwide standard and is a specification of the Advanced Distributed Learning (ADL) Initiative, which came from the Office of the United States Secretary of Defence.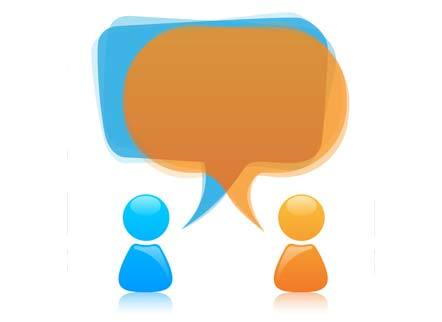 Why It Matters
SCORM matters because it makes your content more portable. SmarterU can import any previously created SCORM-compliant courses, so moving from your existing LMS to SmarterU doesn't mean rebuilding your existing SCORM content.
Supported Versions
We support:
SCORM 1.2

SCORM 2004

xAPI and AICC
One Click Upload
Easily add SCORM-compliant modules to the SmarterU LMS with a one-click upload.
One CLick Launch
Your students can easily launch SmarterU SCORM-compliant modules with a single click.
Automatic Bookmarking
We automatically record a learner's progress through a SCORM module, so that we can automatically return them to where they left off.
"Got training pain? SmarterU can help!"
Denis H. BNI Manitoba
PowerPoint to SCORM Converter
Quick conversion in just one click.
Upload your PowerPoint – and let SmarterU convert it to SCORM for you. Not only will it save you time - but it will also preserve narration, transitions, and animations.
Recommended Authoring Tools
ISpring
A powerful tool to easily convert Powerpoint presentations, complete with narration, animations, and transitions to HTML5 and/or Flash SCORM modules, complete with activities and quizzes.
Articulate Studio/ Storyline
Comprehensive authoring tools to create virtually any type of e-learning experience, including complex activities and simulations.
Adobe Captivate
Create a wide range of e-learning with this popular SCORM-compliant authoring tool from Adobe.
Techsmith Camtasia
More than a simple screen recorder, Camtasia helps you create professional annotated videos from your computer screen. Great for software demos.
Session Management
The SmarterU LMS provides you with a variety of powerful tools and features for managing your instructor-led training single-day or multi-day sessions.
Notifications
Automatic notifications including session reminders, missed classes, and changes to session schedule.
In-Person or Webinar
Track any live session, including in-person, webinar, or conference call.
Waiting Lists
Enable waiting lists, with the ability to send automatic notifications when new sessions are added.
Instructor(s)
Specify authorized instructors for a session to provide them access to the instructor dashboard.
Enrollment Calendar
Your instructors and learners see an at-a-glance calendar showing upcoming training sessions they are registered in, as well as available sessions. Click on an entry for full details or to enroll into an available session.
Instructor Dashboard
This dashboard allows instructors to view class lists, to track learners who attended the course, who completed it, and to assign grades to learners.

The instructor dashboard provides all course details at a glance, including the completion certificate, with the ability to drill down for details.
Grading Options
The SmarterU LMS provides you with several grading options for instructor-led courses, including Pass/Fail, Percentage and Letter grade.
Attendance Confirmation
Record attendance records to confirm learner presence and participation in your real-time classes.